What's been going on in the wacky world of laptop sleeves? Today, for Man Purse Accessory Week, a quick tour of some of these snug-fitting undergarments that dress and protect your laptop so you can carry it safely in your man purse: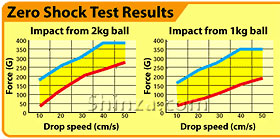 The fun folks at Shinza have been testing their polyurethane ZeroShock cases by dropping 2kg balls on them.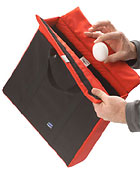 "Idiot President" Tom Bihn prefers to demo the Tom Bihn Brain Cell with an egg-drop test, though we couldn't tell if the egg he uses is raw or hardboiled. We've mentioned the Brain Cell before; there's also a vertical version, called the Monolith, and a softer, lighter duty Soft Cell, in several sizes.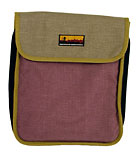 Cushy sleeves from Brooklyn Industries are simple and fashionable, but come only in two (Mac-friendly) sizes.
And if your laptop doesn't fit one of Courierware's five sizes, they'll make custom-make one of their mostly neoprene padded laptop inserts at no extra charge.